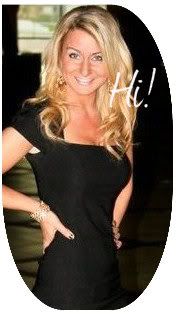 That's Me!
(In a never failing LBD)
F
ashionable Cent$
was created for the woman who loves to look her best.As I have recently found some extra time on hands, I've been itching for a creative outlet. I decided to dive into two things I am passionate about: Writing & Fashion.
As a 23 year old "College Age - Still looking for my career path" girl, my passion for fashion often leaves me wanting more. I know what it's like to flip through Vogue, Elle, and Glamour and dream of the un-affordable. As I was doing this practically routinely a few weeks ago, I got so frustrated, that I shared my 'woes' with my incredibly understanding boyfriend. It went a little something like this: "I hate when my magazines tell me of the "Affordable" version of this Michael Kors Dress...They give me the "Cheaper" option at places like Banana Republic and it's still $178!!" Now, I understand that is significantly less than the $2,000 Michael Kors dress, but when it comes down to it, I simply don't have $178 to spend on a "Great Date Dress."
So, I came up with this.
A Fashion Blog that you can literally apply to your every day life. Taking items that are already in your closet or giving you the options of cheap items, Really, Sincerely, Cheap Items to find at nation wide stores. My aim is to make Great Fashion seem not only affordable, but also DOABLE for all women. I strive to believe that being a lover of fashion, doesn't necessarily have to mean breaking the bank. I will take you through advice on the latest trends, style for every season, encouragement in dressing for YOU, and tidbits here & there of my latest fashion finds.
Particularly to the girls of places like Tulsa, Oklahoma, where we live does not have to determine our very unique, individual and powerful style.
I hope you Enjoy, feel Inspired, and leave this page each day feeling empowered and dressed to impress!
More to Come soon
XO!