Look of the Day: Scarf Attack
Fracesca's Collection Scarves (Pictures Above) Every one of them on Sale for $12 (Now through October 1st) Don't have one nearby? Have no fear, I have you're link Right HERE
This morning I completely intended on waking up a few minutes early to have time to stop and treat myself to a Starbucks... turns out my body thought treating myself to an extra 15 minutes of sleep would be more rewarding. Well.. that 15 minutes turned into 20 and before I knew it I was throwing clothes around my room and rushing out the door per usual. That's the great thing about a scarf my friends. Not only is it so appropriate for the current season but it make the most Plain Jane of outfits instantly trendy. Which is why I'm wearing jeans, flats, a black top, and a Scarf today. Thank you Friday.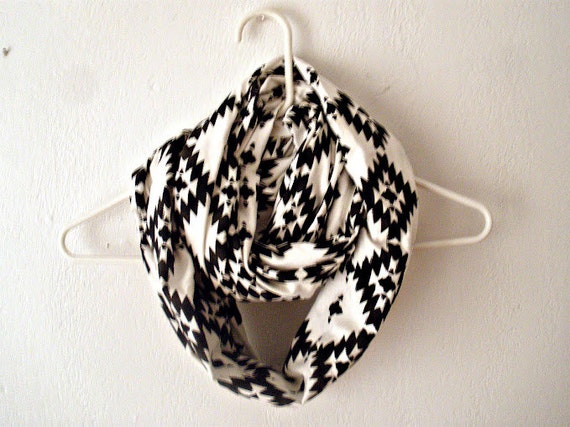 Aztec Infinity Scarf
Get it on ETSY for $12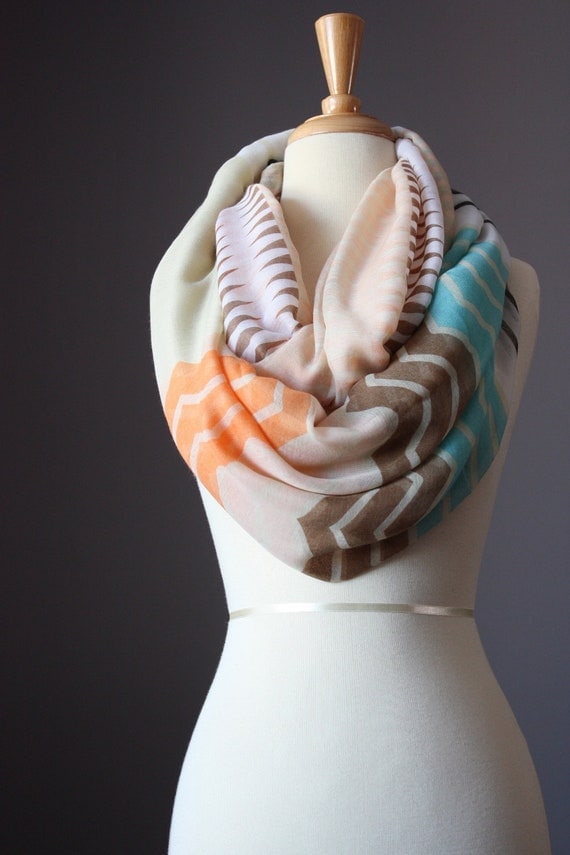 Zig Zag Infinity Scarf
Get it on Etsy for $30

Infinity Scarves are my favorite of all scarves I have to say. You don't have to worry about tying, or looping, or having one side hang lopsided. You simply place it over your head, then around again if one so desires and boom, complete. They also often seem to have just the right amount of volume to them. Which brings me to my tip:


*Try to stay away from skinny, dangly, scraggly scarves. Anything too small just makes other areas look twice as big. A larger more voluminous scarf is not only more trendy but much more flattering for all shapes & sizes.


Finally, there's about 7,000 different ways you can wear them & different items you can pair them with.
With a blazer, over a T shirt or Tank top, Over a dress - the possibilities are endless.
And most beautifully of all- you can pull an "Angela" (me this morning) and throw it on over a black top and jeans, and despite your morning mess, somehow still get compliments that day on that cute scarf of yours.
Isn't that why we get dressed at all in the first place girls?
What's Your favorite way to your Scarf Collection?
Comment Below!
XO!