Look of the Day
Rocker Chic - to the max & seems she's just "running errands"?
Here's the thing gals, Anyone can pull this off. Yes, Anyone. It's edgy, sexy, and yet still classy & modest. I chose this look for today because well, it's Friday! If there is one day of the week my friends that we may allow ourselves to get daring and think a bit outside of the box? It's Friday. And if you don't feel this is work appropriate, that's Okay! Its a great quick change for a casual evening dinner, or an out on the town night with the girls, or a surprise your hubby with an "edgier" side to date night ;)
Here's some ways you can re-create the look for yourself:
1.
Leather Leggings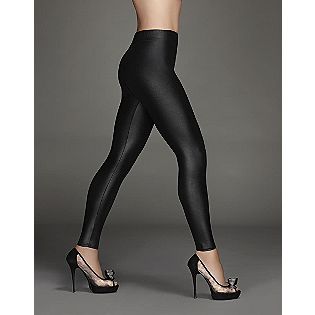 <--The Kardashian Kollection offers this pair at Sears for only $22, Feeling not so 1986? Opt for a regular black skinny jean or legging.
<--Forever 21 offers these for only $10.80 ! STEAL!
2.
The flowy white top
<--This particular white version- to pair with the pants- is lace textured and at Target for only $14.99. If you want a cheaper and more casual version opt for a simple white tank top. (Throw on a statement necklace and Boom not so casual).
<--Basic White Tank - only $5.00 at Target Stores Right now, but I'm sure you have one laying around at home... SURELY!
3.
Chunky Gold Jewelry

Statement Ring! You know I love em' (Charlotte Russe)
Burnished Gold Bangles - Charlotte Russe $5
4.
Some Killer Shades
<--Get Knock off Ray Bans at Target for only $12.99 to mimic the exact look or simply wear the shades you already have :) A pair of aviators, cat eyes, or just big sunnies would look just as rockin'.
5.
Heels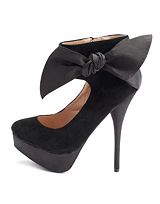 The heels pictured are Charlotte Russe only $35
Remember the look you're going for here, Rocker Chic. So pull out the highest most ridiculous pair in your closet, and Own it. You could also pair a colored heel since the outfit is so simple, just make sure it doesn't clash with your gold jewelry. (or opt for silver, but don't mix metals, it just rarely works)
6. Last but not least, a fall/winter essential: The handbag.
Pictured above she uses a classic, not too over sized bag that is just perfect for the every day. If you don't have a good black bag, go buy one. They are good for just about everything until spring comes around and you're dying for a pop of color.
Ross has great handbags, some of them even designer! for affordable prices.
<--- The classic "throw everything in me" handbag this one from Love Culture - $28
Side Tip: To transform this look into more believable evening/out on the town wear, change the bag to a trendy clutch.
Envelope Clutch: Asos.com
And there it is ladies! Your 6 step process (Maybe less for some of you that have these items at home already) into a Rocker Chic Transformation! So go ahead, get a little rocker this evening, you've got it in you, and if not, well it's Friday and I'm sure that will help with letting your hair down tonight. :)
go own it girls.
XO